What Is Push-Pull Technology?
Push-Pull Technology is a conservation agricultural approach that was developed by scientists at the International Centre of Insect Physiology and Ecology (icipe), in Kenya and Rothamsted Research, in the United Kingdom, in collaboration with other national partners for the integrated management of stemborers, striga weed, soil fertility and now the Fall Armyworm.
Hippobosca camelina, also known as #camel fly or camel ked, feeds only on blood i.e.goats, sheep, cattle, wild animals and humans, transmitting pathogens in the process. Read more about our research. https://t.co/My7hsytcH9 #icipeAt50 #insectofthemonth @FarmbizAfrica @DanielNgotho https://t.co/jAXcEBHKbv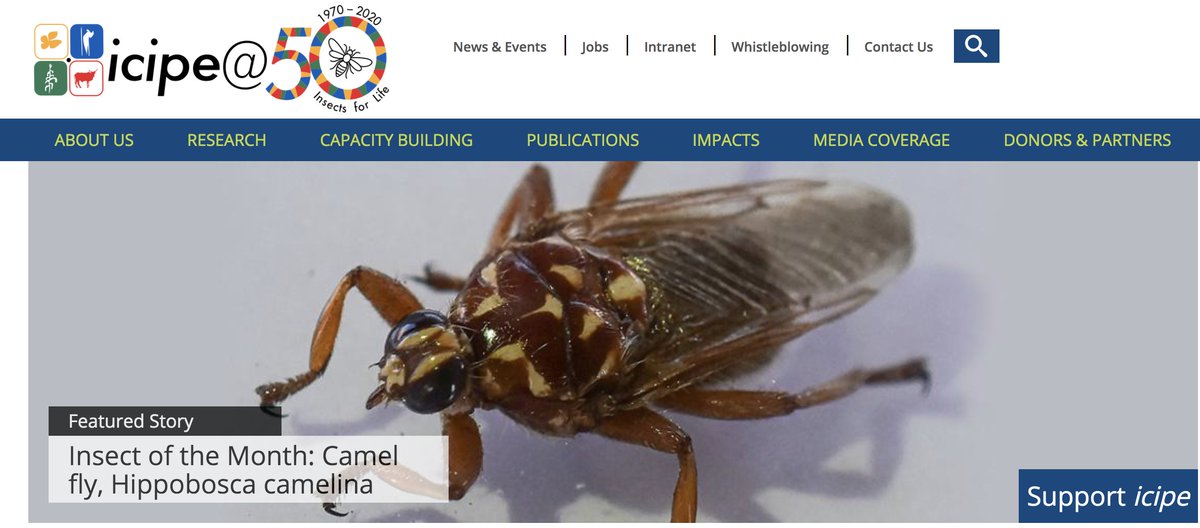 We're on a mission to put radio to work for Africa's small-scale farmers. You can help make a difference We offer resources and training to improve rural radio programs.
Our presence In Sub Saharan Africa:   Malawi, Zambia, Zimbabwe, Rwanda, Burundi, Burkina Faso, Senegal.  In East Africa:   Uganda, Tanzania, Ethiopia, Kenya,
Click here to watch more videos
We gratefully acknowledge the financial and technical support of our core donors: Swiss Agency for Development and Cooperation (SDC), Switzerland; Swedish International Development Cooperation Agency (Sida), Sweden; UKAid, Government of the United Kingdom; Ministry of Higher Education, Science and Technology, Kenya; and Government of the Federal Democratic Republic of Ethiopia.