Delicious livestock feed from Push–Pull technology: The experience from icipe Uganda office
5 April 2021
Uncategorized
Livestock feed is among the numerous benefits of Push-Pull technology. Farmers who have adopted the technology feed the companion crops (Brachiaria and Napier grass, in combination with Desmodium, either Green or Silverleaf) directly to their animals. Those who produce more or have no livestock also benefit from selling the fodder to other farmers. Additionally, farmers make hay or silage and store the feed to be utilized in the dry season.
Most farm animals are fed on low-quality, locally available fodder. This can, however, be improved through processing techniques such as pelletizing, which not only provides better feed efficiency, but also ensures year-round feed supply. Although pelletizing is a relatively new practice, it is a way of adding value to Desmodium as a protein source to feed poultry, rabbits and goats. Other advantages of pelletizing are reduced feed wastage and permitting compact storage.
The icipe Uganda team, has fed a combination of pelletized Desmodium, maize bran and molasses to goats and chicken, and attests to the animals' enjoyment of this feed, as captured in the pictures below.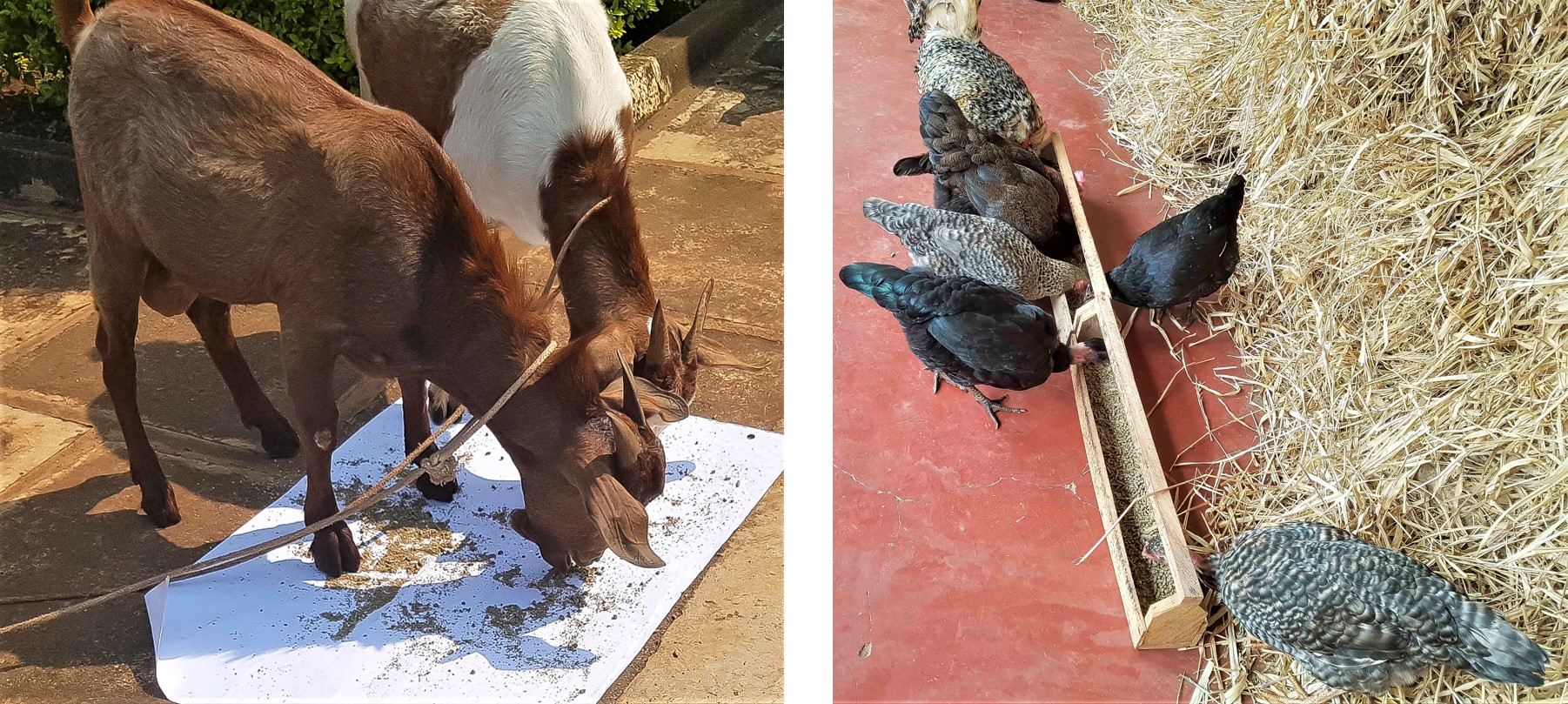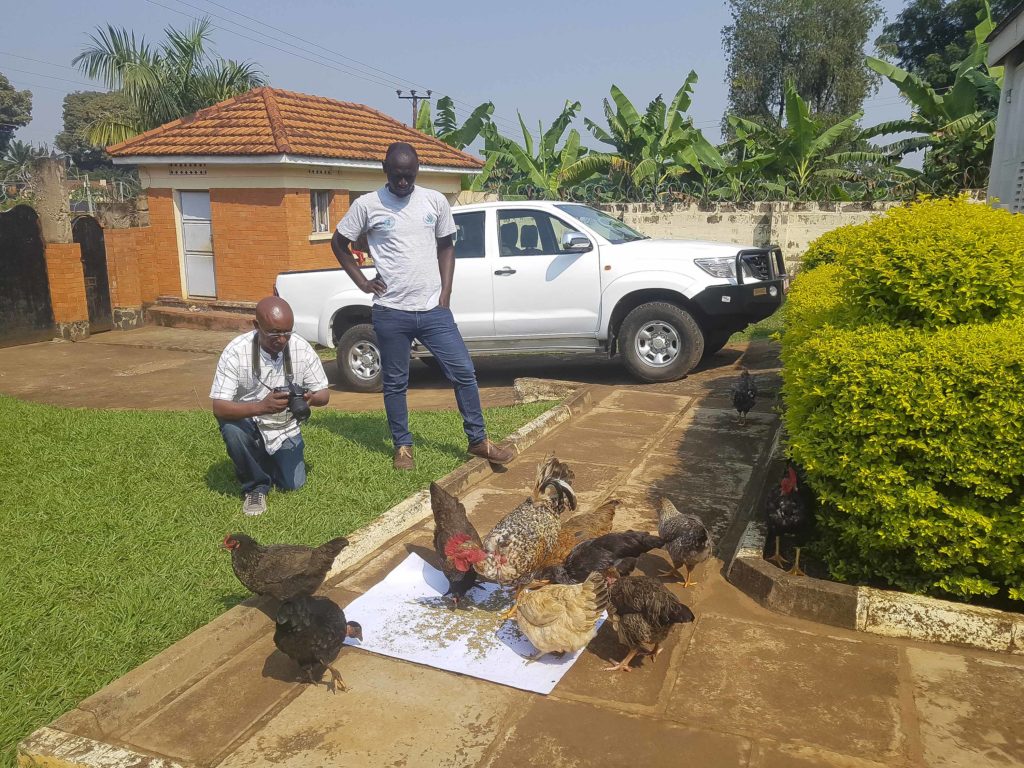 P.O. Box 30772-00100 Nairobi, Kenya
Email: ttucrew@icipe.org
Tel: +254-20-8632000
Fax: +254-20-86322001/8632002