The FAW-IPM project has two components:
(i) The Research for development (R4D) component which focuses on developing sustainable FAW-IPM strategies while refining the currently available options to suit into different contexts and optimize their performance
ii) Dissemination and capacity building component which focuses on validation and widescale dissemination of sustainable FAW-IPM strategies in the 5 project countries, (Kenya, Uganda, Tanzania, Ethiopia and Rwanda)
Fall armyworm (Spodoptera frugiperda) is an insect pest which feeds on more than 80 varieties of crops including maize, sorghum, rice, millet, wheat, sugarcane and vegetables, but primarily affects maize. FAW larvae attacks maize plants during all stages.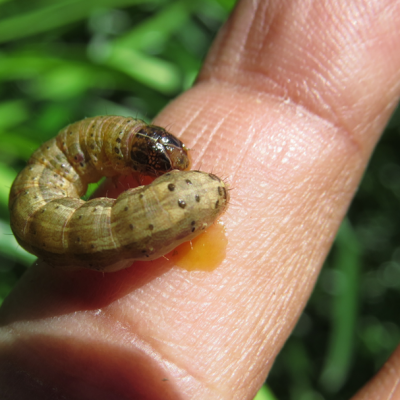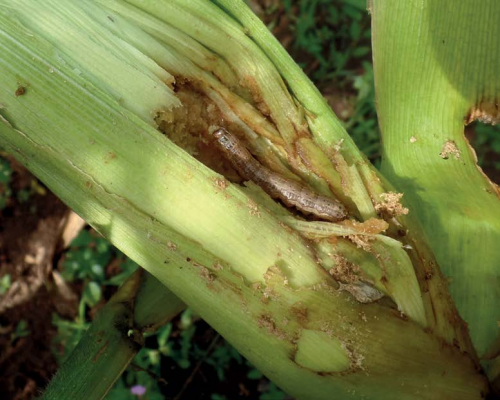 When the larvae feed on young maize plants, they can kill the growing point and as a result no new leaves or cobs will develop.
In older maize plants, the larvae will tunnel into the cob and feed on developing seeds. Larger larvae reach the whorl, where they do the most damage, resulting in windowing and ragged holes in the leaves.
 As Fall armyworm larva feed, they leave behind large amounts of moist sawdust-like frass near the whorl and upper leaves.